State of the Fleet Industry: Trends in Fleet Order-to-Delivery time and Vehicle Availability
IN THIS VIDEO...
Category: Industry Trends
Fleet Topic: Order to Delivery Times and Vehicle Availability
URL: https://www.automotive-fleet.com
Summary: The latest State of the Fleet Industry Spotlight video features Brice Adamson, Executive Vice President of Enterprise Fleet Management, who spoke with Automotive Fleet Editor Mike Antich on the latest trends in fleet order-to-delivery times and vehicle availability.
Topics discussed include: 
Tips for Fleet Managers right now
The rise of the used vehicle market
Impact of the microchip shortage
Vehicle availability issues and managing mileage
Preventative maintenance & safety
Potential near-future log jams
Order vehicles early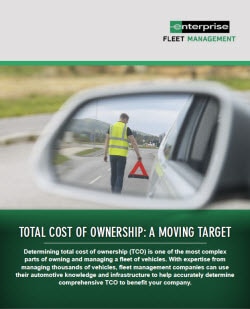 Download Our Whitepaper: TCO a Moving Target
THANK YOU FOR YOUR INTEREST
Want to learn more? Contact Us for a free Fleet consultation.