In This Video…
Category: Industrial Machinery
Fleet Size: 100 Vehicle Fleet
URL: http://www.alliancemat.com/
Summary: By partnering with Enterprise Fleet Management, Tom no longer spends half his day tracking down vehicles. His fleet is newer, more regulated and he reduced his vehicle's maintenance fees by thirty percent.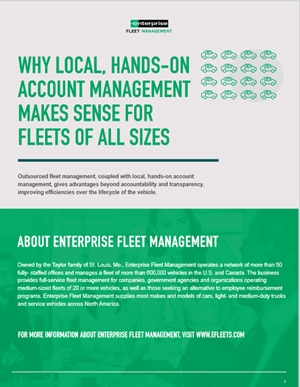 Download Our Whitepaper
THANK YOU FOR YOUR INTEREST
Want to learn more? Contact Us for a free Fleet consultation.