In This Video…
Category: Government
Fleet Size: 800 Vehicle Fleet
URL: https://www.kerncounty.com
Summary: Kern County Board of Supervisors Meeting - Board Feedback and Approval for Enterprise Fleet Management Pilot Program. Kern County is getting out of the car business by partnering with Enterprise Fleet Management and has the opportunity to save over $1M annually if the pilot is successful.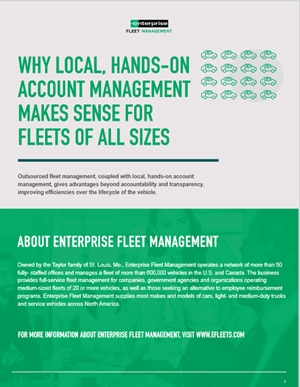 Download Our Whitepaper
THANK YOU FOR YOUR INTEREST
Want to learn more? Contact Us for a free Fleet consultation.