In This Video…
Category: Health Care
Fleet Size: 56 Vehicle Fleet
Summary: The cost savings DCI Donor Services realizes with Enterprise Fleet Management continues to grow. A transition from reimbursing employees for miles driven in personal vehicles to an Enterprise Fleet Management solution allows DCIDS to save nearly $600,000 over the course of 52 months and continue to help more patients in need.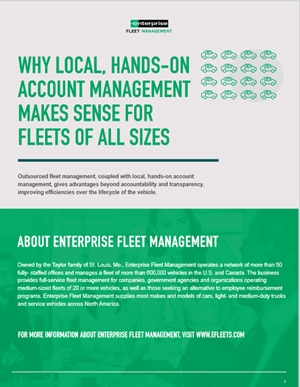 Download Our Whitepaper
THANK YOU FOR YOUR INTEREST
Want to learn more? Contact Us for a free Fleet consultation.