In This Video…
Category: Commercial Services
Fleet Size: 35 Vehicle Fleet
URL: https://www.millicare.com/

Summary: EBC Carpet Services considers its company vehicles as one of the most important aspects of operating an efficient business. By being a long-time partner with Enterprise Fleet Management, EBC Carpet Services is confident that its vehicles are safe, compliant and display a positive image in the community.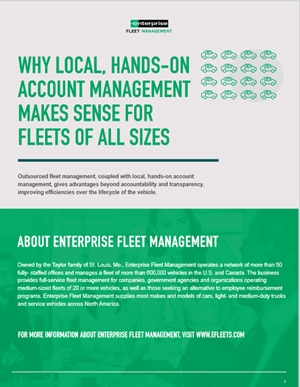 Download Our Whitepaper
THANK YOU FOR YOUR INTEREST
Want to learn more? Contact Us for a free Fleet consultation.