In This Video…
Category: Engineering
Fleet Size: 150 Vehicle Fleet
URL: http://www.alliancemat.com/
Summary: Looking for an alternative to their vehicle mile reimbursement program, Hartwig had one goal - to ensure they were doing everything operationally in the most effective way. Enterprise not only saved Hartwig money, but also helped build a brand image as a professional service provider by providing employees with new vehicles.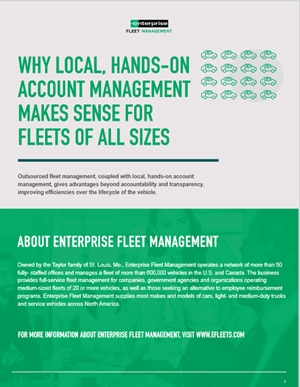 Download Our Whitepaper
THANK YOU FOR YOUR INTEREST
Want to learn more? Contact Us for a free Fleet consultation.