In This Video…
Category: Utilies
Fleet Size: 44 Vehicle Fleet
URL: https://www.relenergy.com/

Summary: Whether the initial meeting or an annual client review meeting, Reliable Energy Management experiences value-add from their interactions and partnership with Enterprise Fleet Management. Cost savings to their bottom line are just the start.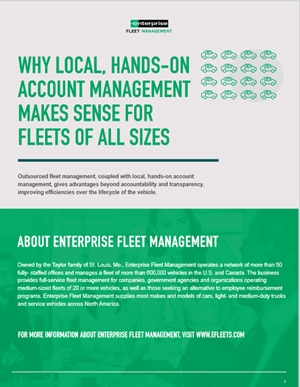 Download Our Whitepaper
THANK YOU FOR YOUR INTEREST
Want to learn more? Contact Us for a free Fleet consultation.