In This Video…
Category: Forklift Company
Fleet Size: 100 Vehicle Fleet
Summary: Stephen Andres, of Toyota Materials Handling values the completely hands-off support provided by Enterprise Fleet Management when it comes to managing their company's vehicles. By partnering with Enterprise, he discusses how the direct personal involvement from the Enterprise team is like an extension of their internal team.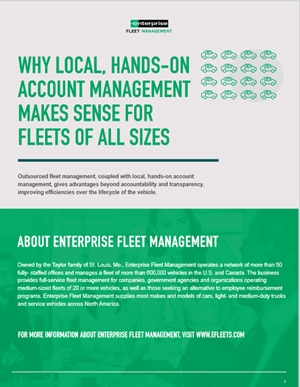 Download Our Whitepaper
THANK YOU FOR YOUR INTEREST
Want to learn more? Contact Us for a free Fleet consultation.