In This Video…
Category: Government Housing and Urban Development
Fleet Size: 35 Vehicle Fleet
URL: http://www.wha.net/

Summary: Wilmington Housing Authority houses ten percent of the population of Wilmington, Delaware. By partnering with Enterprise Fleet Management, Wilmington Housing Authority is able to provide the maintenance and support that the residents need. The organization is spending less on new vehicles compared to what they were spending on 20-year-old vehicles.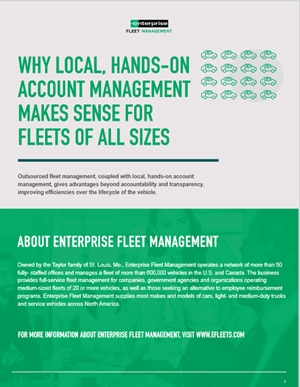 Download Our Whitepaper
THANK YOU FOR YOUR INTEREST
Want to learn more? Contact Us for a free Fleet consultation.