Creating Vehicle Selector Strategies that Align with Operational Needs and Employee Satisfaction
When selecting vehicles for business operations, there are many factors that should be considered such as the make and model and impact of the total cost of ownership (TCO) considerations. How do you balance all of those factors with what employees want and need for their jobs?
Related Resource: View our Company Car Policy Template Considerations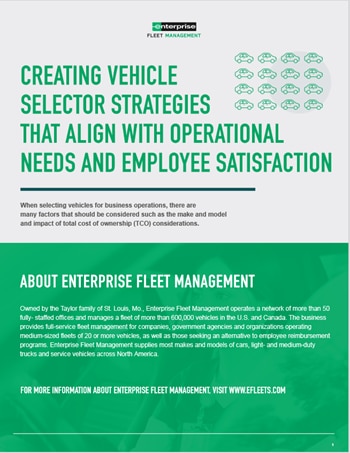 Download Our Whitepaper
THANK YOU FOR YOUR INTEREST
Want to learn more? Contact Us for a free Fleet consultation.