In This Video…
Category: Industrial Cleaning
Fleet Size: 45 Vehicle Fleet
URL: https://www.smartcarpet.com/

Summary: Brendan Phillips, President and CEO of Smart Carpet values the holistic approach of Enterprise Fleet Management. By partnering with Enterprise, he doesn't need to worry about his vehicles. He discusses how the all-inclusive program may be one of the most well-run departments in his organization.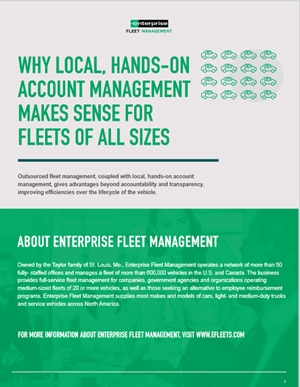 Download Our Whitepaper
THANK YOU FOR YOUR INTEREST
Want to learn more? Contact Us for a free Fleet consultation.