How to Choose the Right Technology for Your Fleet
Finding the right technology for your fleet can be a challenging task. To make the right decisions, there are several factors an organization may have to evaluate to determine the best fit balancing their operational goals, reporting requirements and fleet program.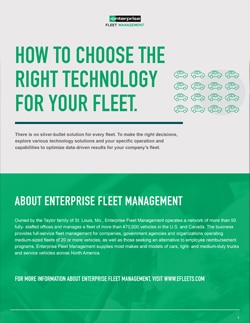 Download Our Whitepaper
THANK YOU FOR YOUR INTEREST
Want to learn more? Contact Us for a free Fleet consultation.