HOW TO CHOOSE THE RIGHT TECHNOLOGY FOR YOUR FLEET.
There is no silver-bullet solution for every fleet. To make the right decisions, explore various technology solutions and your specific operation and capabilities to optimize data-driven results for your company's fleet.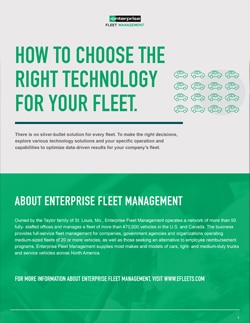 Download Our Whitepaper
THANK YOU FOR YOUR INTEREST
Want to learn more? Contact Us for a free Fleet consultation.